The Team at Wantirna Vet Clinic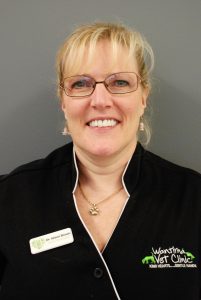 Alison was born in Scotland and emigrated to Melbourne 1974, by now you'd be thinking her accent is no longer….but no. She bought the practice in 1999 and has been at Wantirna Mall ever since.
Alison as plenty of notches in her belt, along with extensive knowledge in just about everything she has completed post graduate education in ophthalmology, medicine and animal surgery and was admitted to the chapter of surgeons in small animal surgery 1993. She has also done further studies in animal behaviour and is a certificated DELTA dog trainer.
Alison spends all of her spare time with her mum and beloved three year old doberman 'Carys' and her five year old kitty 'Izzy'.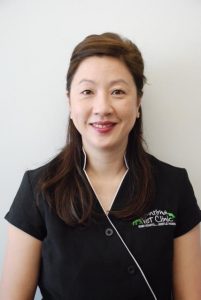 Ashley graduated from University of British Columbia, Canada with a Bachelor of Science degree and worked in Singapore for a few years in the healthcare industry. She then moved to Australia to pursue her dream of becoming a vet and graduated from University of Melbourne with honours. She has worked at Wantirna Vet Clinic ever since and has a strong interest in feline medicine. In 2008 she completed a post graduate course in feline medicine through University of Sydney.
In her spare time Ashley loves fostering kittens from the clinic or Coldstream Animal Aid and spending time with husband, daughter and her two cats "Eden" and "Sidney".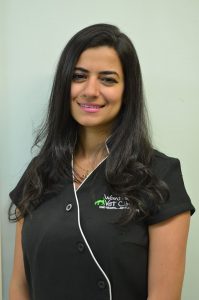 Martina graduated as veterinarian in 2008 from Cairo, Egypt and then immigrated to Australia when she had finished her studies. In order to work as a veterinarian in Australia, Martina was basically required to re-do all her studies again, she dedicated five more years of studies and practical work to pursue her much loved career in Australia.
Martina has a strong interest in surgery and is planning to further her studies in this area.
Martina spends most of her time running around after her seven year old son "Matthew", and in what little spare time she has, she enjoy's her Zumba & body pump fitness classes and more importantly her therapy, "retail therapy", that is.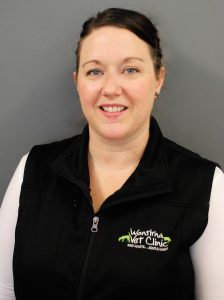 Miranda has worked at Wantirna Veterinary Clinic on and off since 2008. Miranda is a qualified veterinary nurse with over 10 years experience. Miranda has travelled extensively overseas and done veterinary work in the UK. Miranda has also worked as a surgery nurse at a Melbourne specialist clinic. In 2013 she married her high school sweetheart of 14years and took on the role of practice managing in 2012.
Miranda is also our rehabilitation nurse and will assist with the recovery of all our patients who have required cruciate rupture repairs, patellar surgery, TPLO etc.
Miranda is one of four nurses who will take care of your pet whilst in our care. On occasion you may see her beloved black GHP "Bessie" a.k.a "Nurse Bessie" and her silly English Pointer, "Walter" whom she help deliver via emergency c- section back in 2013. More recently in December 2015, Miranda and her husband welcomed a two legged species to their family, a son "Charlie".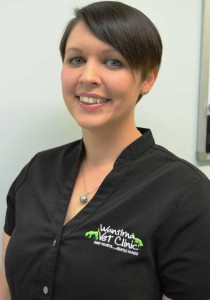 Jess started with Wantirna Veterinary Clinic November 2013. Jess has come from a working background of boarding kennels, animal shelters and even as an animal council ranger.
Jess has completed a certificate in dog behaviour and training and is looking to start her veterinary nursing certificate in the near future. Jess adopted two cats along the way, 'Moonpie' and 'Rusty' and her exuberant and loving staffi "Rocco".
Last year Jess extended her family to induce a son "Hunter".
Jess will be one of two who will greet you with a big smile and a 'hello' as you walk into the clinic, BUT beware, if you have a staffi she may take him/her from you for lot's of cuddles.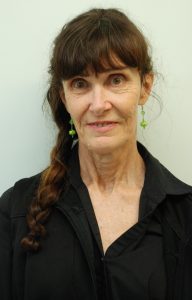 Heather started at our Clinic in September 2016 and is one of the friendly faces that will greet you at reception when you come in. Heather has always loved animals.
She has enjoyed doing obedience training and agility with her dogs with one gaining his Companion Dog title.
Her love of cats has previously been channeled into working at a cat boarding facility. Heather is very interested in the care of the older pet.
In addition to travel and a passion for V8 Supercars Heather loves spending time with her husband; her menagerie of cats and taking slow walks with the now senior golden retriever Kit.